About The White House Hotel, Biloxi, MS
The White House Hotel, located on the beach along Hwy 90 in Biloxi, MS, is a historical hotel dating back to the 1890′s. Originally the home to Walter White, a Gulf Coast lawyer and later a Circuit Court Judge, and his wife Cora. While establishing his new law practice, Cora began accepting boarders into their home. As time went on, her side project became more and more popular to the point she and her husband acquired the home next door; eventually growing into a row of seven Victorian homes. Their next move was to join two of the buildings creating a lobby, dining room and ballroom; all with balconies adorned with huge columns overlooking the scenic beach. With the continued success of Cora White's efforts, she and her two sons, Walter and John, teamed with architect George B. Rogers, designer of the Bellingrath Garden's house in Alabama, to build two additions that are now the center and east wings.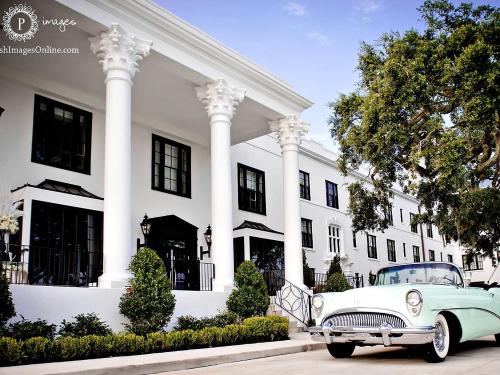 After 30 years of neglect, we are proud to present The White House Hotel once again!